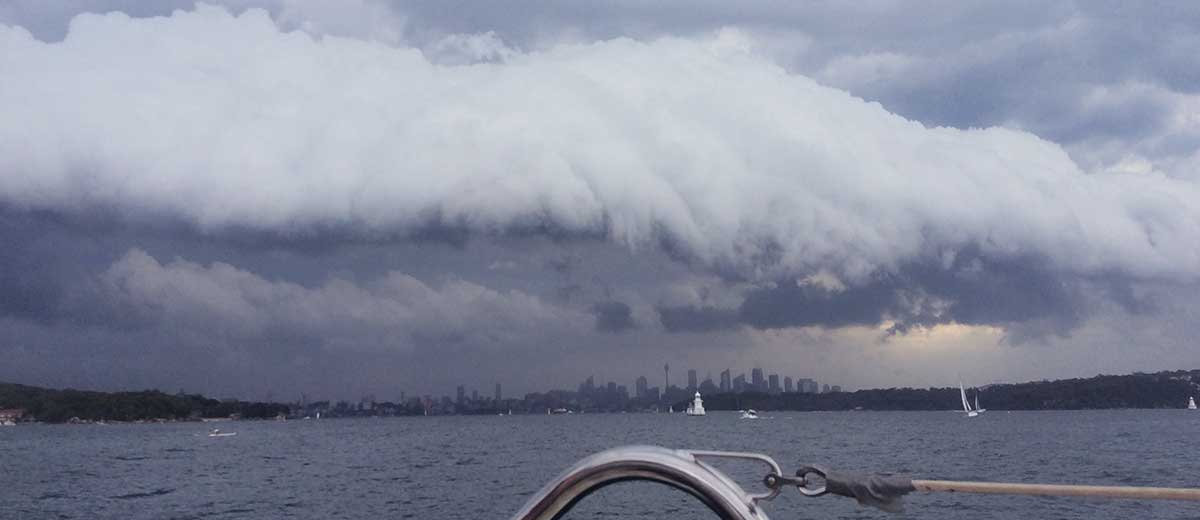 This course is additional to our other courses and does not form part of a certificate. It is aimed at students wanting to do coastal sailing, sailing in relatively open waters such as the Whitsundays, Mediterranean, as well as short Coastal and Ocean Passages.
Heavy weather – preparation, preparation, preparation
Heavy Weather sailing is something we should avoid, but inevitably we will get caught out at some stage due to any number of circumstances.
The course concentrates on practical skills and is run over a full day, with 2 hours of theory and preparation at the dock, followed by 6 hours of on water experience. There is about 4 hours of home study required via our student web site, once registered you will be provided access to the course material.
The course covers the following:
Safety, lifejackets, tethers, movement on deck
Understanding wind speed and force on yacht
Understanding the effects of apparent wind
How to use apparent wind to advantage
Reefing sails, other sail plans
Reefing while underway in heavy seas
Coastal and Ocean Strategy
Securing the vessel
Briefing your crew
Man overboard issues
While we cover heavy weather sailing as part of our other courses, in this one we give a whole day over to the topic, enabling a more thorough and detailed approach.
The course is not scheduled, as we prefer to have strong conditions to run it in. Students need to have reasonable sailing experience on yachts or have completed to at least ICC standard on our other courses. Please register your interest, usually we can provide 3 – 5 days notice that a course will run.
The course is broken up into 3 sessions, with a 30 minute break between – please bring your lunch, wet weather gear, non slip shoes or sailing boots and lifejacket if you have one. Please check with us if gear suitable.
If you do not have your own gear, we will supply:
Lifejacket and tether
Wet weather gear
Contact Us
Max 4 students.
This is an 8 hour session conducted on the ocean.
Call us on 0410 088 028 or email us at training@liquidedge.com.au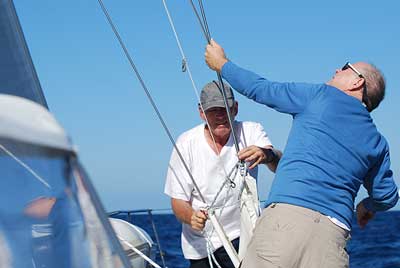 Weather forecast is for strong conditions, crew secure lines and check details in advance. Making it through incident free is the goal of good preparation.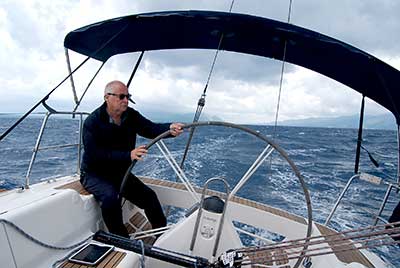 Sailing School owner, Ron Lilburne sailing in Croatia with winds 30 – 40 knots behind the yacht. Learn how to make the yacht comfortable and safe.