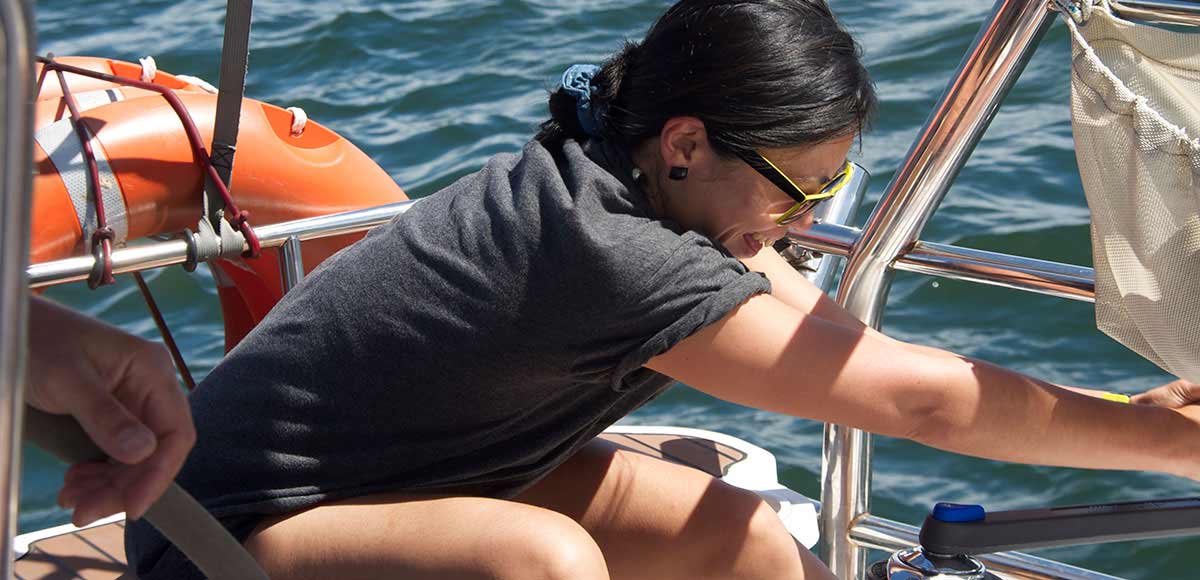 Introduction to Sailing for Cruising
In this course module we head out onto beautiful Sydney Harbour and learn the fundamentals of sailing and yachts. Learn how to prepare a yacht for sailing, understanding the wind & weather, manoeuvring, rules of the road, knots and basic navigation underway. The course is run over two days (mainly weekends) from 9.30am to 4.00pm, stay on board overnight available. All students will have time on the helm (steering).
Course details:
Practical on water training
Day one, morning:
Introduction, overview and getting to know the yacht and safety
Proper use of lines, line handling for docking, knots we will use on the course
Daily operating procedures for yacht systems
Location of key systems and layout of a yacht, including water, waste…
Sailing instruments
Day one, afternoon:
Leaving dock, procedures, underway with motor
Underway with motor, basic motor skills
Observing key on water issues
Setting sail, correct techniques for raising sails
Using winches, trimming sails and yacht balance
Day two
Sailing theory
Setting sails and trimming for wind angles
Tacking – going about and jibing, when and how
When and how to reef (important)
Comfortable sailing
Anchoring (important)
Additional:
In order for the course to be effective you will need to read our course notes – about 4 hours required. Notes delivered via PDF.
At all times we will be discussing the rules of the road, who gives way and who has right of way.
What to bring:
Lunch, sailing gloves and spray jacket. We have both available if you do not have any. If staying overnight, contact us to discuss.
Outcome:
This is one of the most comprehensive introductory courses on offer, it will give you the confidence to take a yacht out on your own. A certificate outlining experience gained will be provided on completion and you will have the comprehensive course notes to keep to remind you of the tasks we cover.

The Introduction to Sailing Course is the first Module in our training for cruising modules and forms part of the more advanced certificates such as the European ICC. If you wish to go further and proceed to any of these certificates you will only be required to complete the more advanced components as required by each course. Feel free to discuss the best pathway with us anytime.

Course runs over 2 full consecutive days and includes (optional) overnight stay on yacht. Instructor to student ratio 1:4. Couples only training available, please ask.
Contact Us