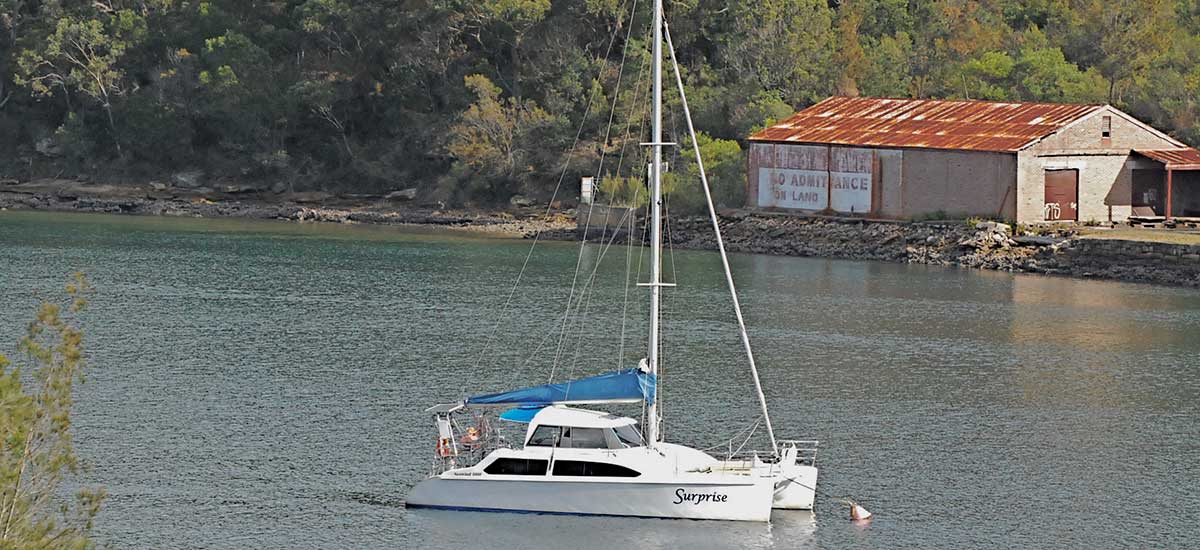 Private Training
Learn to Sail to Advanced Techniques
Our  private training sessions can be anything from a day to multiple days – your choice.
No prior sailing experience is required, or if you are experienced and wish to add a specific skill then talk to us. Each day consists of 2 x 3 hour sessions with a half hour break at anchor in one of the many secluded bays around Sydney.
Private training makes up about 30% of our business, with much of our business coming via recommendation. We use both Mono Hull or a Catamaran. Our clients range from couples to small groups of friends. Couples especially like our techniques as we teach for short handed sailing – providing the confidence for 2 people to handle a modern cruising yacht.
Your curriculum may include
Personal Safety
Ropework
Adjusting the sails
Wind and boat direction
Steering the yacht
Rules of the Road, who has right of way and when, making good decisions
Navigation
Piloting (Navigation in busy harbours)
Night time sailing
Offshore sailing
Safe anchoring techniques
Reefing sails – why and when
Safe heavy weather sailing
Using a pole and preventer for safe downwind sailing
Teamwork
Using and managing a yachts systems, water, power, waste (black water, grey water)
Use of an Auto Helm
Use of instruments
Understanding advanced concepts such as apparent wind
Taking account of tides and currents
All course components may count towards the globally recognised IYT Recreational Certificates.
Pricing
We try to keep our pricing competitive for the quality we deliver.
880.00 per day for up to 4 people on your boat
A extra charge will apply for training on our boats please contact us for a quote
Higher numbers please check with us.
Sessions are 6 hours with a 30 minute lunch break.
Contact Us
Student Ratios – why so important?
At Liquid Edge, we love teaching and want the best outcome for our students. All classes are conducted with a max of 4:1. This gives students more time learning each task. Our instructors all agree the 4:1 ratio is far superior to 5:1 – it simply makes sense!