Competent Crew – ADVANCED – Offshore
Our Competent Crew Advanced class combines two days of sailing lessons building your skill level. Previous experience is required, such as the completion of our Competent Crew course any other similar course. This Sailing Course is generally held on a Saturday and Sunday. You will have over 12 hours training on the water. A half hour break at anchor in one of the many secluded bays is allowed for.
If the conditions allow, we will go out of the heads and do at least one session on the open ocean
Generally we take the prevailing conditions and plan 2 day trips to a specific destination, Balmain to Manly, which entails crossing the heads being the favourite. We will assess the conditions and plan accordingly. You will learn more about reefing, downwind sailing and weather planning generally.
Courses are conducted on our modern 37 ft Bavaria Cruiser (designed by Farr Yachts), which we purchased new and had set up for training. Equipment includes
modern instruments with in water and GPS tracking
wind instruments calculating true and apparent wind speed and angles
6 x 2 speed winches
double helm (wheel) positions, super responsive Jefa steering
yacht has kitchen, fridge, toilet (head), on board water tanks
electric windlass
On completion you will have the option of completing an evening session and then qualifying for the IYT International Crew Certificate.
We concentrate on those essential skills required to make you an excellent crew member on any similar yacht. If you wish to stay on board you may for a small fee – which is great for those who would like to start coastal cruising.  Contact us to discuss.
The Competent Crew ADVANCED covers:
Safety
More advanced sail trimming
True and Apparent Wind
Steering the yacht
Sailing concepts such as reefing, strong weather
Down wind sailing using a pole
Anchoring techniques
The course begins on our Marina berth at Balmain and runs on 2 consecutive days on weekends. Unrestricted parking. This is the ideal course if you wish to build skills having completed an introductory course.
What you need:
To have some experience or have completed an IYT or RYA introductory course
Students bring their own lunch; sunscreen and a hat is recommended.
You will need some time to study our course notes
Stay overnight available for those coming a distance – please ask – there is small extra charge
This course is an entry level course but does require some basic training to commence.
Check Dates and Prices
Use pull down menu for dates
Contact Us
Other Courses to Consider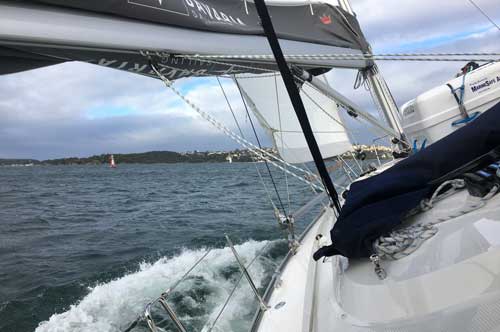 Feel the yacht lean into the wind – understand how to trim the sails for safe sailing.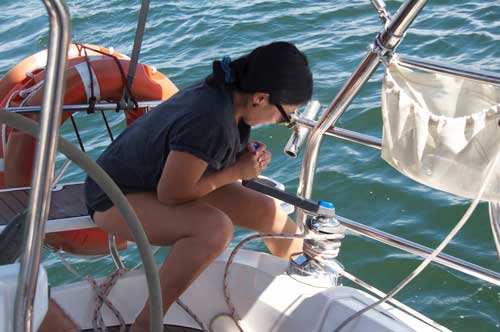 Learn the use of winches the correct way, like all action sports safety forms an important part of the course.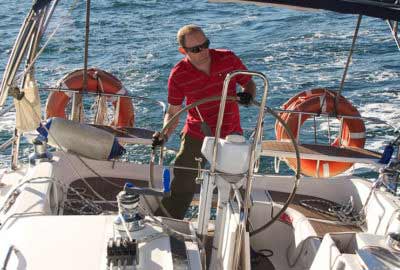 All students will spend some time on the helm. Understanding how the helm responds to various conditions helps understand the importance of sail trim.